Beauty and the Beast Drink Labels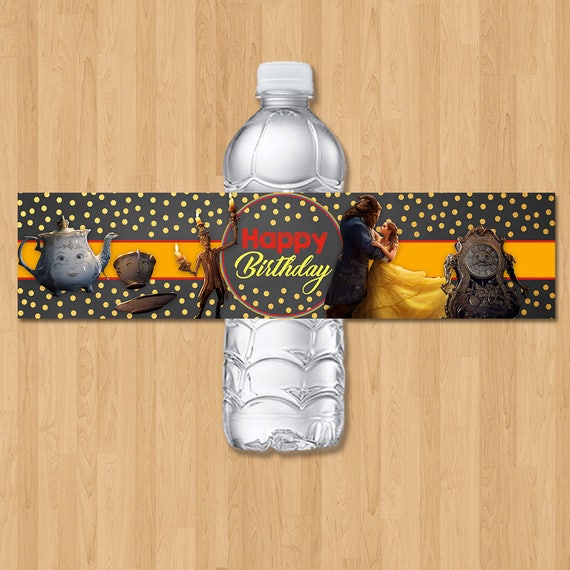 Beauty and the Beast Drink Labels
Beauty and The Beast Drink Label - Chalkboard Gold Red - Beauty Beast Movie Birthday Party - Belle Party Favors - Belle Water Bottle Label
Printable Beauty and the Beast Drink Labels
An easy way to snazz up a party is by adding simply touches such as this Beauty and the Beast Water Bottle Label. Turn boring water bottles into themed party drinks in no time.
This design is inspired by the Beauty and the Beast Movie and features some of your favorite characters such as Princess Belle, Beast, Chip, Mrs. Pots, Lumiere, and Cogsworth.
The colors are a gorgeous yellow, glittering gold, and rose red and the drink label is dotted with golden polka dots at the top and the bottom. The background is done in a soft chalkboard.
Size & File Type
The file size of the Beauty and the Beast Drink Label is 8.5x2 inches and it fits both the regular water bottles as well as the small party-sized ones.
What we love about these drink labels is they are slightly bigger than the current labels on water bottles, so these can fit o...
Beauty and the Beast Drink Labels Matching Items