DC Super Hero Girls Party Tags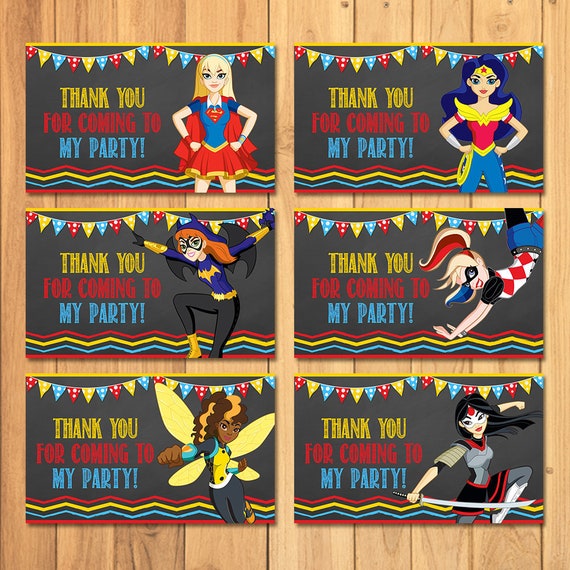 DC Super Hero Girls Party Tags
DC Super Hero Girls Party Tags Chalkboard - DC Super Hero Girls Party Favor Tags - Dc Superhero Girls Birthday Party Printable Favor Tag
I absolutely love that they made a DC Superhero Girls show so little girls can have superheroes to idolize along with the boys. Batman and Superman are all well and good, but it's important for little girls to have strong characters to look up to as well!
Unfortunately, there's not a lot out there in terms of DC Superhero Girls Birthday Party printables so I was pretty stoked when I found this little DC Superhero Girls Party set in the Etsy Store, Sometimes Pie.
These DC Superhero Girls Party Tags feature all my favorite superheroes from the show including: Supergirl, Wonder Woman, Batgirl, Harley Quinn, Bumblebee, and Katana.
The Superhero design is set on a trendy chalkboard background in splashes of red, yellow, and blue superhero colors and the chalkboard font reads "Thank You for Coming to...
DC Super Hero Girls Party Tags Matching Items