Daniel Tiger Cupcake Toppers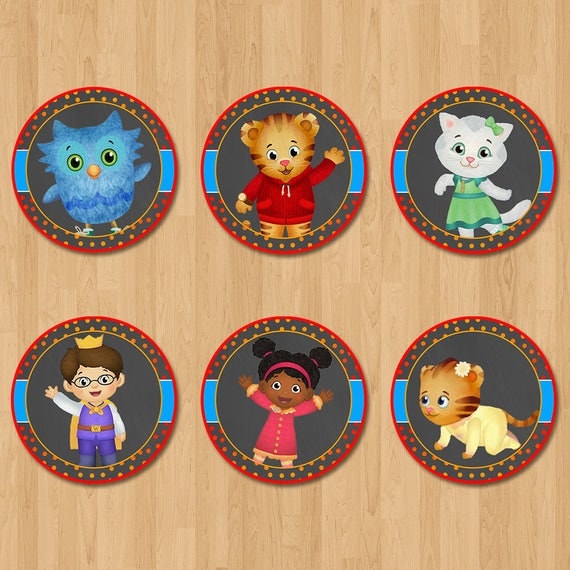 Daniel Tiger Cupcake Toppers
Daniel Tiger Cupcake Toppers - Chalkboard Orange & Red - Daniel Tiger Birthday Party - Daniel Tiger Party Favors - Daniel Tiger Stickers
Printable Daniel Tiger Cupcake Toppers
Cupcakes are a great alternative to a birthday cake, especially at a party for little ones and these Daniel Tiger Cupcake Toppers are sure to please your little tiger fans.
The design features each of your favorite Daniel Tiger characters: Daniel Tiger, Katerina Kittycat, Prince Wednesday, O the Owl, Miss Elaina, and Baby Margaret. Each character is placed on a soft chalkboard background with red and orange polka dots all along the edges. There is also a sash of bright cornflower blue across the middle to add a nice splash of contrasting color to the reds and oranges.
Size & File Type
The Daniel Tiger Cupcake Toppers are round and 2 inches in diameter. They are laid out 12 to an 8.5x11 inch paper.
The file types provided by the designer are an 8.5x11 inch PDF with 12 cupcake toppers laid out, as well as 6 indivudual 2 inch JPEG files o...
Daniel Tiger Cupcake Toppers Matching Items
Other Daniel Tiger Birthday Party Ideas