Disney Princess Candy Wrappers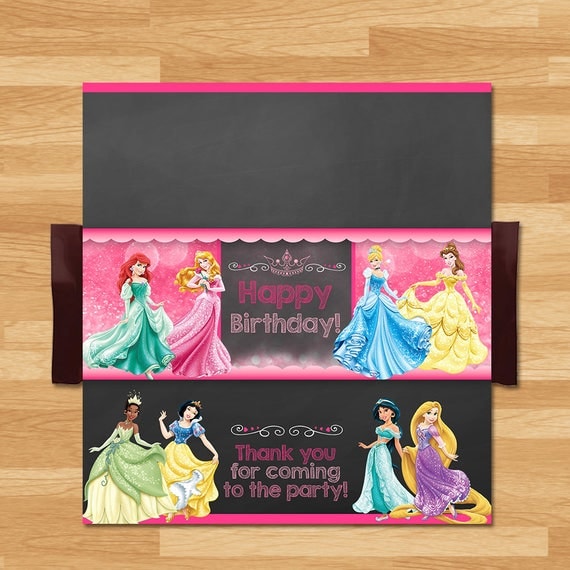 Disney Princess Candy Wrappers
Disney Princess Candy Wrapper - Chalkboard - Disney Princess Chocolate Bar Wrap - Princess Party Favor - Princess Printable - Princess Party
If you have a little princess who's just pining for a Disney Princess Birthday Party, then you're going to want to take a moment and look at this adorable Disney Princess birthday set we found from the Etsy store, Cupcake Conspiracies.
This Disney Princess Candy Wrapper is just one of a complete set of Disney princess party printables found at the store, and we think it's just absolutey precious. If you have a girly girl on your hands who wants everything pink and sparkly, then your hunt for princess birthday party decorations is complete.
The design features a delightful hot pink banner, a chalkboard background, bright pink sparkles, and a gorgeous swirly pink and white crown. The princesses on this candy wrapper include Aurora from Sleeping Beauty, Ariel from the Little Mermaid, Bell from Beauty and the Beast, Tiana from Princess and the Frog, Snow White, Cinderella, Jas...
Disney Princess Candy Wrappers Matching Items